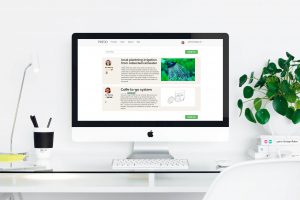 Developing and perfecting the user interface and user experience of a product like PRE.DO is one of the most important tasks when bringing a software product to market.
At the moment we are working on creating a user interface that is easy to use and still provides the user with a wide variety of options and features.
PRE.DO is still at an early stage and we are focusing on giving the users easy access to basic functions. So far the platform provides access to:
Naming the idea
Attaching related image to idea
Attaching related file to idea
Sketching and attaching a simple drawing to idea
Adding a brief description to idea
Rating the idea (from gut feeling)
Inviting others to collaborate on the individual ideas (sharing)
Chat on the individual idea
Furthermore, you can see when the idea was created and you can sort the ideas manually.
We are of course also working intensely on integrating some of the tools and methods that will assist you in testing and enriching your idea.
If you aren't already on our mailing list we suggest you sign up to our news mails to keep updated about the progress!