Finally it's here. Overview of your ideas in PRE.DO – as you prefer it.
We have been working on a higher level of customisation on several things in PRE.DO over the past couple of months. One of the areas that you are now able to customise is your overview of ideas.
This means that you can now choose between three settings enabling you to:
List your ideas with few details – namely idea title, tags and idea 'owner' or originator
View ideas in card view – with a bit more details like basic description and an image
List your ideas with a wide range of details – like date of creation, basic description, images/illustrations and images of the people invited to work on the idea
The buttons for changing the overview is located in the top right corner. Right above the first idea in the list or card view.
See the screen shots of the three different settings here … or even better … jump into PRE.DO and experience it for yourself!

List View in PRE.DO ↓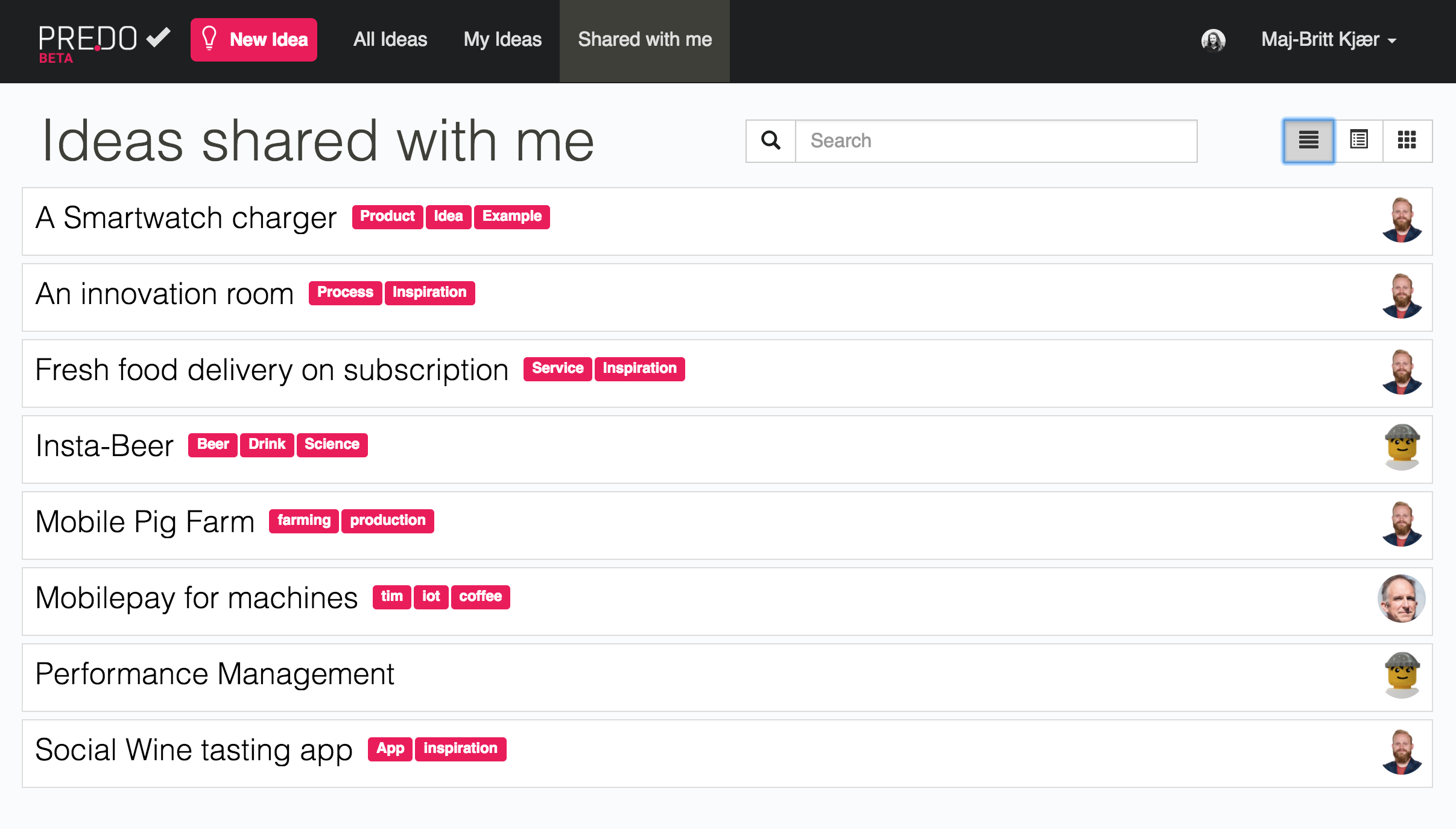 Card View in PRE.DO ↓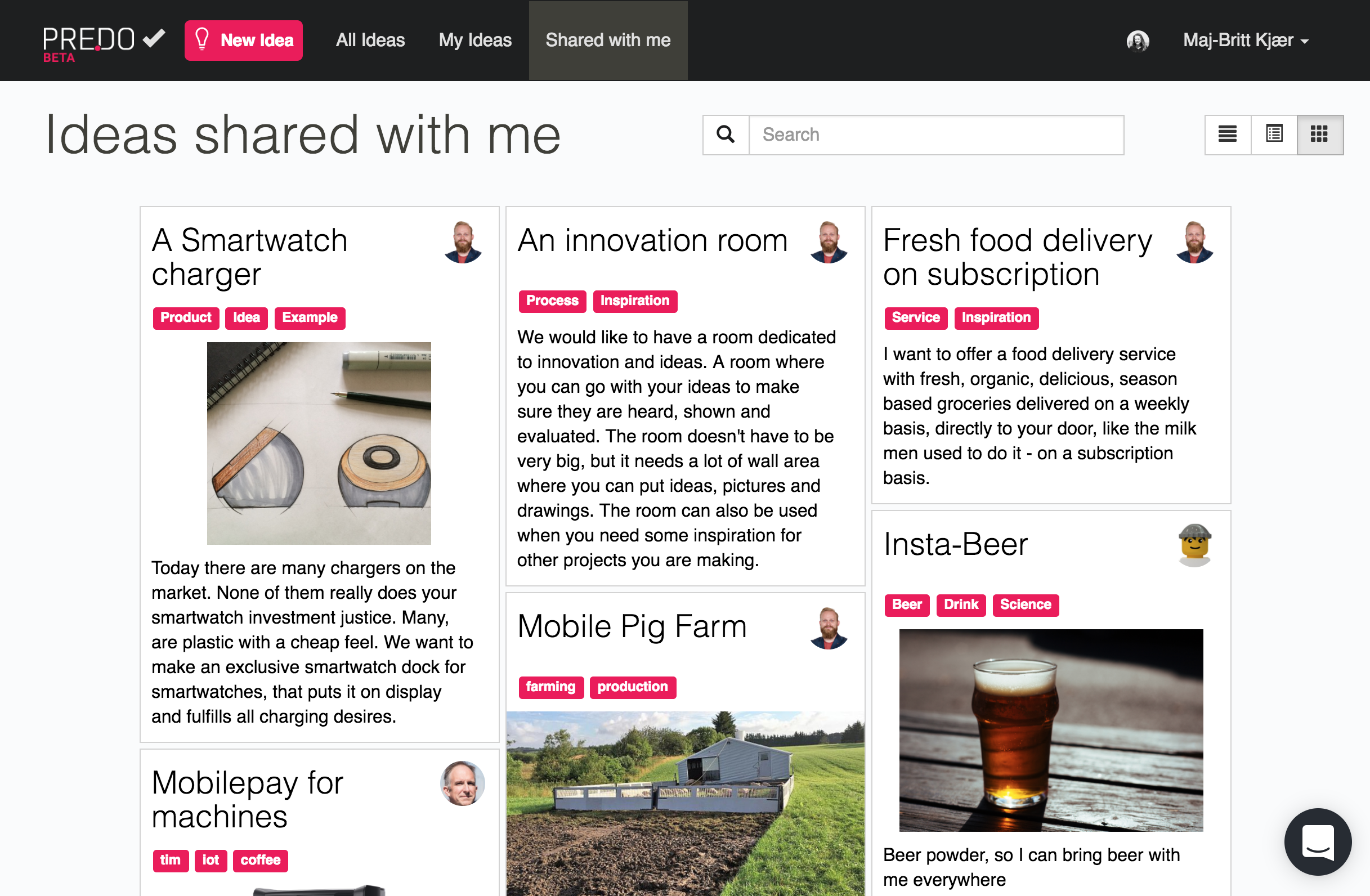 Extended List View in PRE.DO ↓