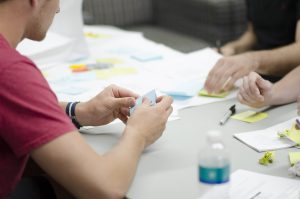 As we are moving on and are almost at the stage where we will be testing our PRE.DO prototype we are searching for co-creators.
As a co-creator you and/or your company will try out PRE.DO before it hits the market. Once the software is released you will be able to easily implement the platform in your everyday work since you already know the features, tools and methods and what benefits they will bring to your work process.
You will be the one to influence the direction of the product and will get a unique insight in the development process.
Sounds interesting? Please contact us right away if you would like to get more information about this opportunity.
[contact-form][contact-field label="Name" type="name" required="1″ /][contact-field label="E-mail" type="email" required="1″ /][contact-field label="Company" type="text" /][contact-field label="Comment" type="textarea" required="1″ /][/contact-form]